Playing with the Rhythmic Figure "8th-16th-16th"
BASS GUITAR, Multimedia tutorials, Rhythm, How 2 Play Bass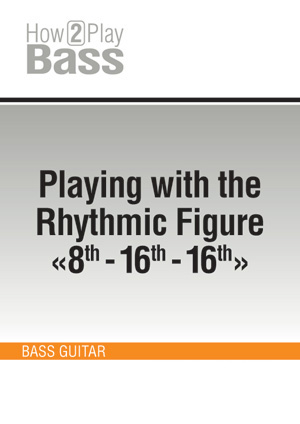 The rhythmic figure called "1 eighth note/2 sixteenth notes" lasts for one beat. If you number each of the four sixteenth notes in the beat, you will have to play numbers 1, 3 and 4. As a bassist you should perfectly master this rhythmic figure, because it is ubiquitous in every type of baseline. This course provides a video demonstration example and a technical exercise with its corresponding recording, as well as nine grooves and basslines you can play along to backing tracks.
​